Python: N-Dimensional List to a 1-Dimension
The Problem
Nowadays lists are the most used data types in python, In most of the interviews, people ask questions about lists and how to convert n-dimensional lists to a single dimension. In this blog, we will see the solution to solve this problem using recursion and will try to get the solution in O(n) complexity.


The Solution
Recursion:
Recursion is a function calling itself again and again until or unless a specific condition is reached, in this blog we are going to use recursion only to get the single-dimension list.
Code:
First, we will create a function say converter that will receive an n-dimensional list and an empty list as an input. Example- def converter(input_list, output_list).
Now we will iterate through each element of the input element and will test for the type of the element.
If the type of the element is a list we will call the function again passing that element as an n-dimensional list.
Else we append that element in the empty list that was passed as an input during the calling of the function.
Finally, we will return that empty list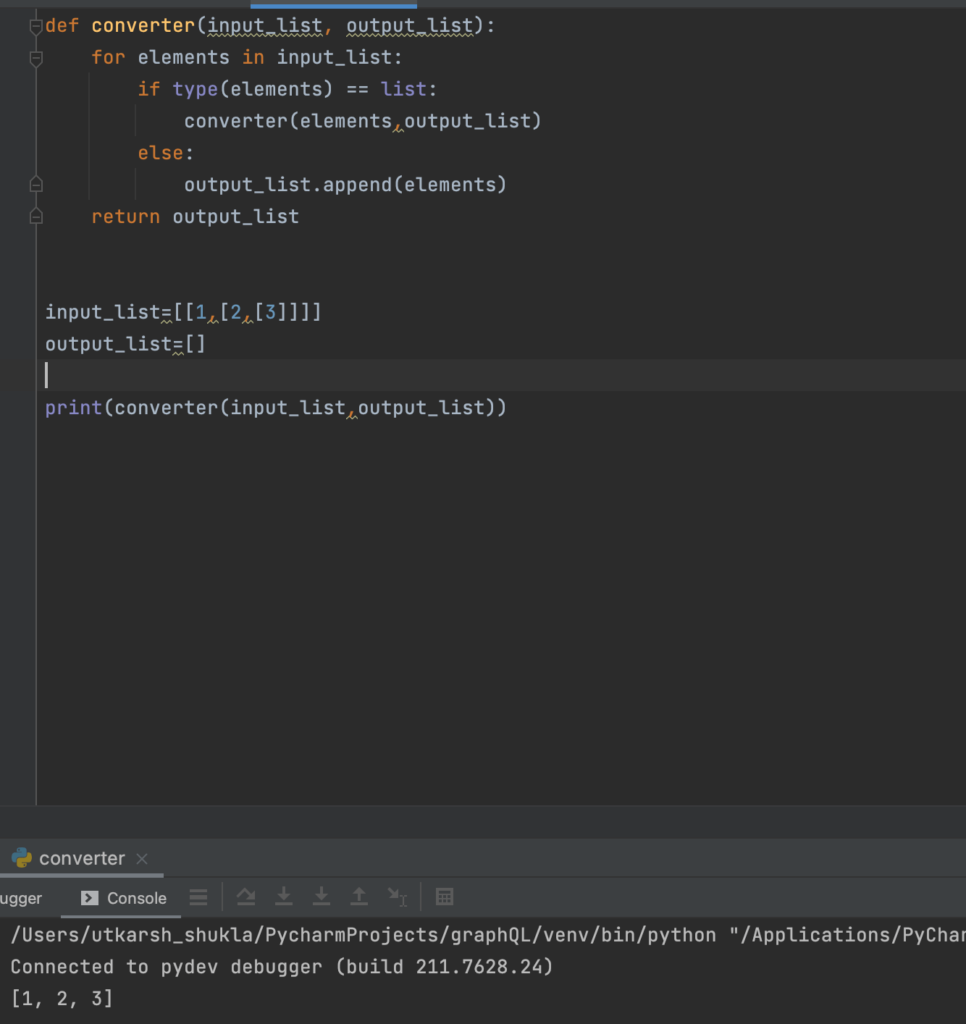 def converter(input_list, output_list):
    for elements in input_list:
        if type(elements) == list:
            converter(elements,output_list)
        else:
            output_list.append(elements)
    return output_list
    
Still Curious? Visit my website to know more!
For more interesting Blogs Visit- Utkarsh Shukla Author