Our DevCXOps Platform for CXO's and Developers, alike!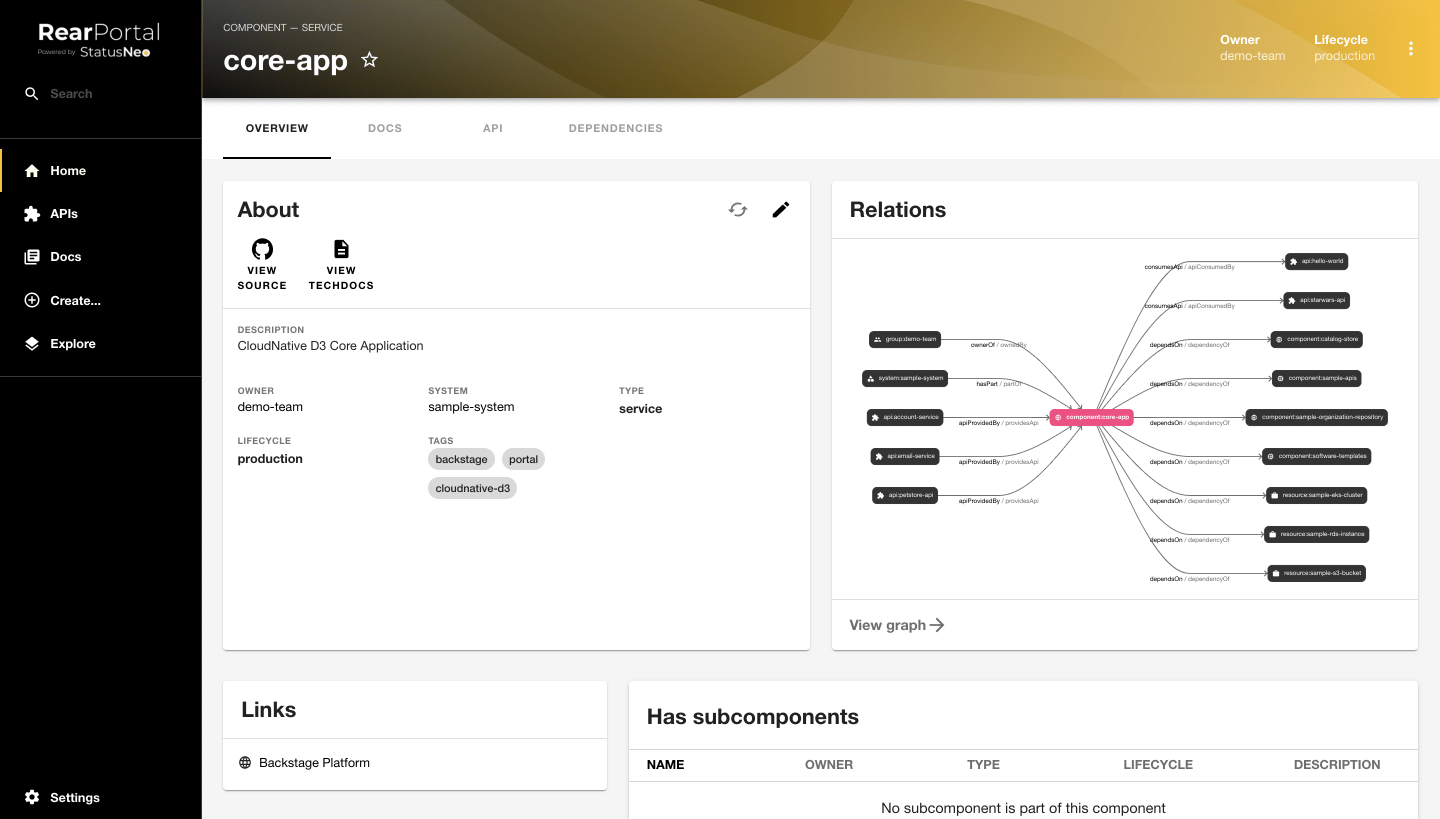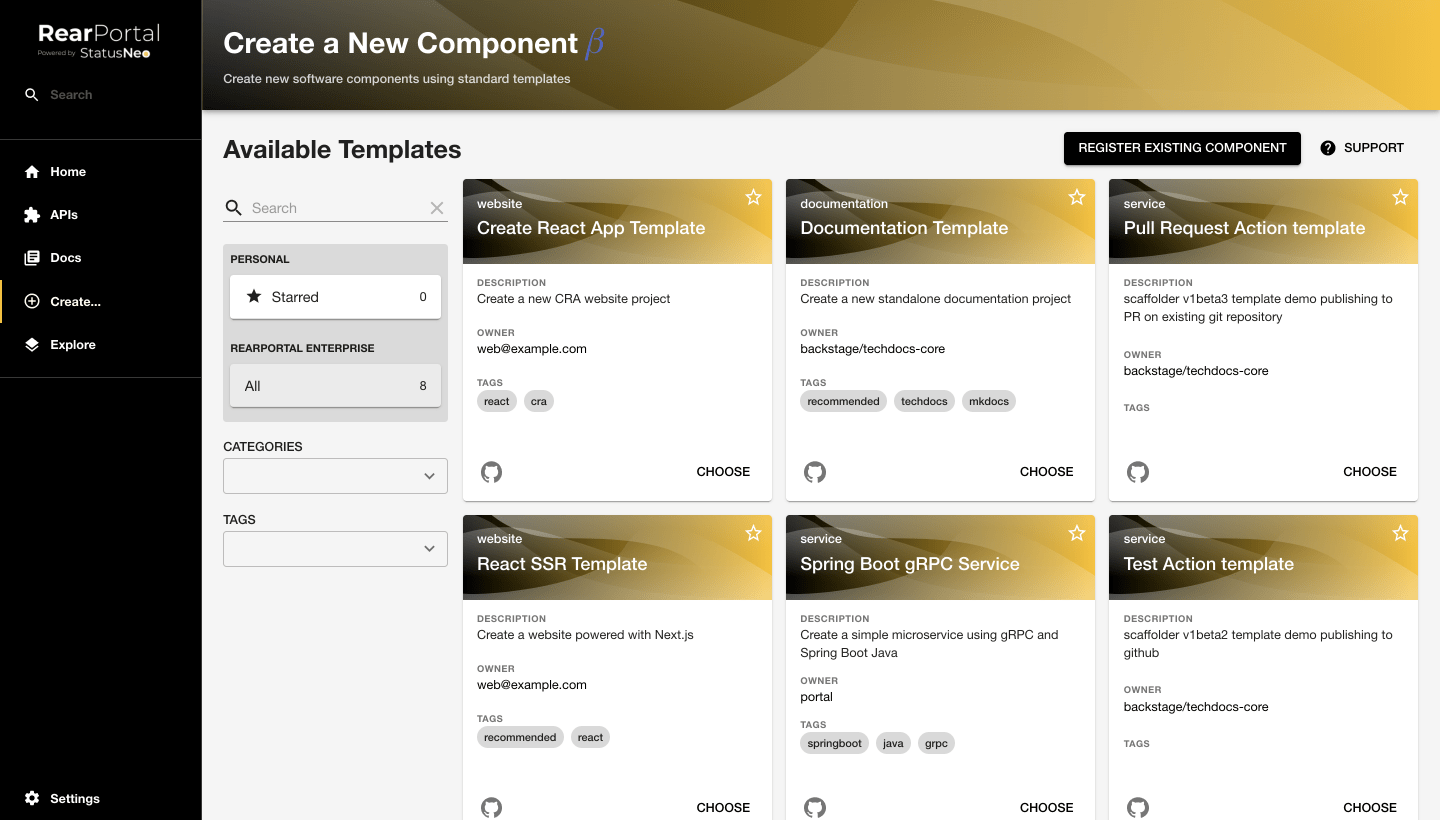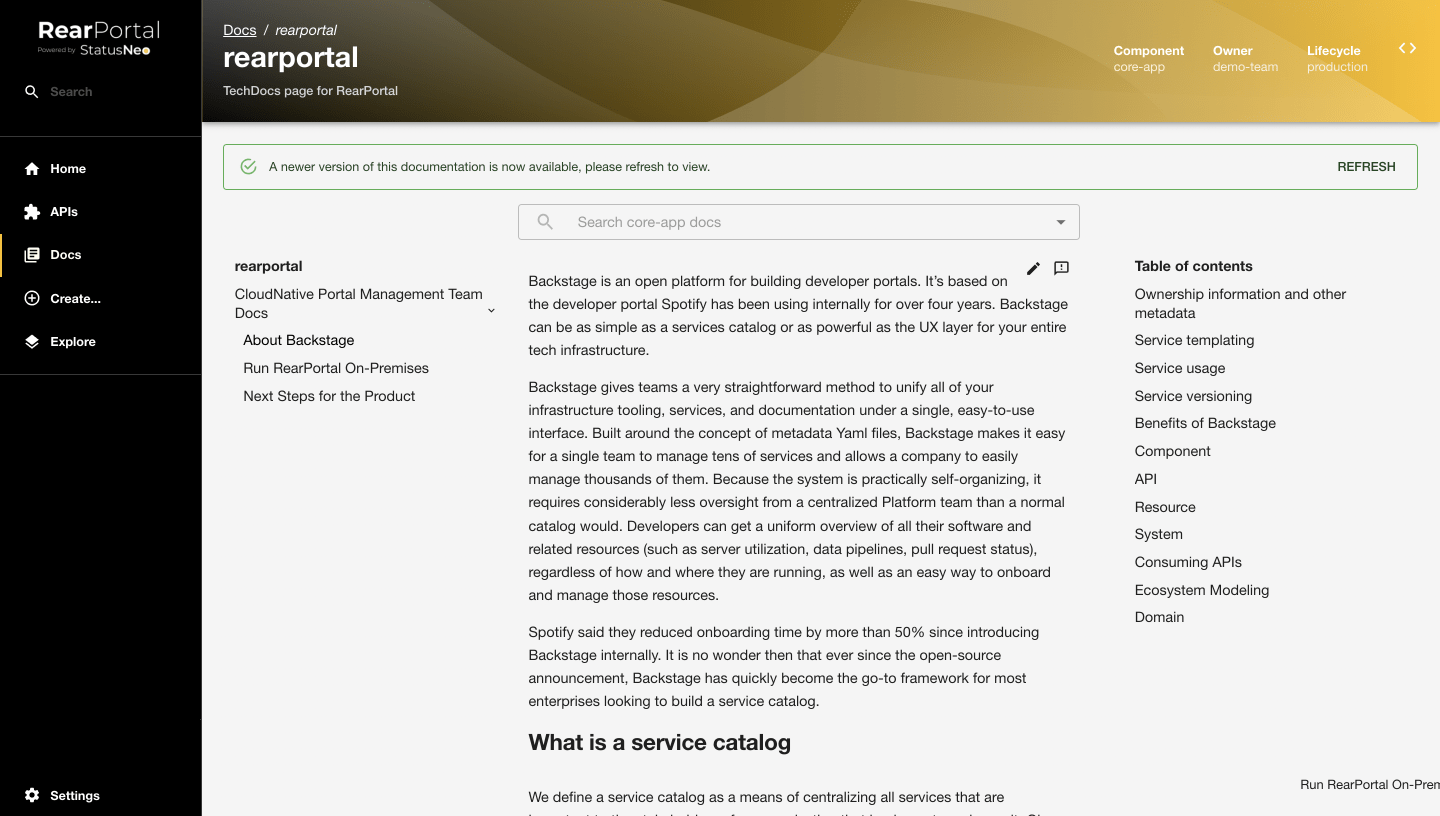 Powered by a centralised software catalogue, RearPortal restores order to your infrastructure and enables your product teams to ship high-quality code quickly — without compromising autonomy.
It comes pre-loaded with the best community plugins and ensures a version and configuration available for your groups irrespective of their tools, languages, libraries, and frameworks.
It accelerates decision making for the enterprise CXO and boosts developer productivity, alike!
Get Started
Request a demo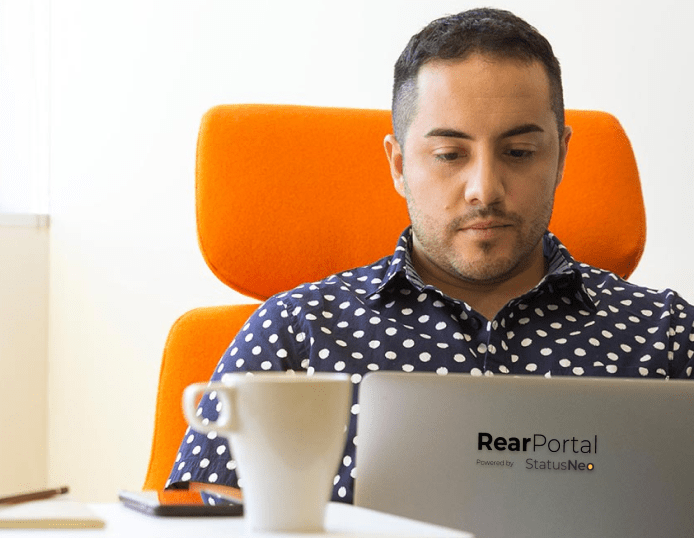 RearPortal will help CXOs visualise their squad's end-to-end health: product portfolio, agile, testing, operations, costs, and security. Transparent enterprise-wide reporting is a definitive plus.
Developers have a single pane of glass for each service's end-to-end lifecycle and can discover and launch blueprints for everyday use cases like APIs, batch jobs, front-end apps, and documentation.
Why RearPortal?
The problems it solves!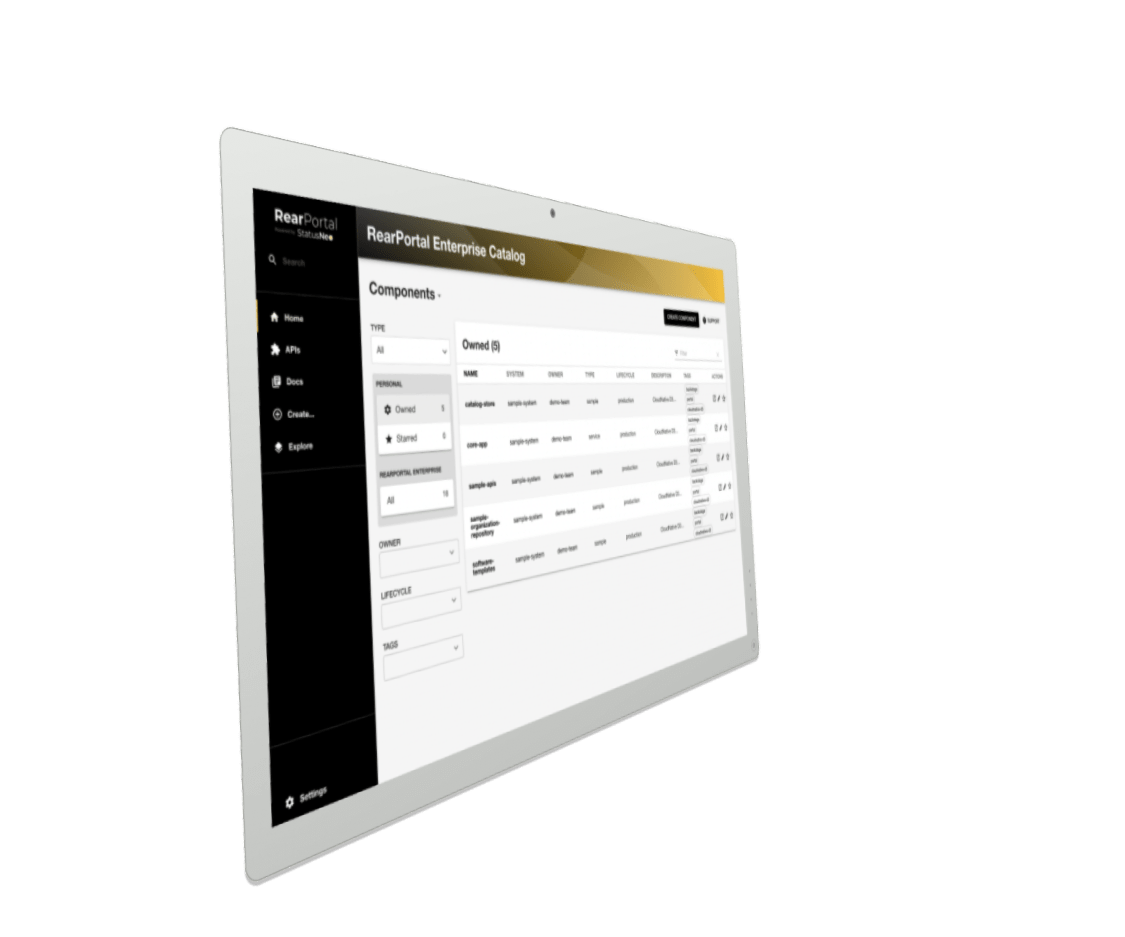 How Does RearPortal Help?
RearPortal provides a Single Pane of Glass - A centralised portal software catalogues onboarded for the entire organisation.
Increase In Developer Productivity
The developers can easily navigate between the catalogues of different tools with no context switches, saving them precious time to work on productive stuff.
Reduction In Onboarding Time
The onboarded engineer can find the entire software catalogue and its dependency at a single entry point. With access to the Portal, the engineer has immediate access to all source code, documentation, and third-party tools.
Reduction In Infrastructure Provisioning Time
The time taken for setting up boilerplate code is reduced effectively with template repositories. RearPortal offers templates in various programming languages and frameworks with instilled best practices.
Reduction In Repository Creation Time
Single Push-Button Deployments are possible with Scaffolder. RearPortal offers Production Grade GitOps templates. Infrastructure Provision is made fast and easy - with no bottlenecks on Cloud Engineers.
Production Level
Engineering Portal
RearPortal builds on top of an open-source platform, and the offering includes Production-Grade Infrastructure as Code.
RearPortal enables rapidly setting up the Managed Portal for your organisation in the cloud provider of your choice.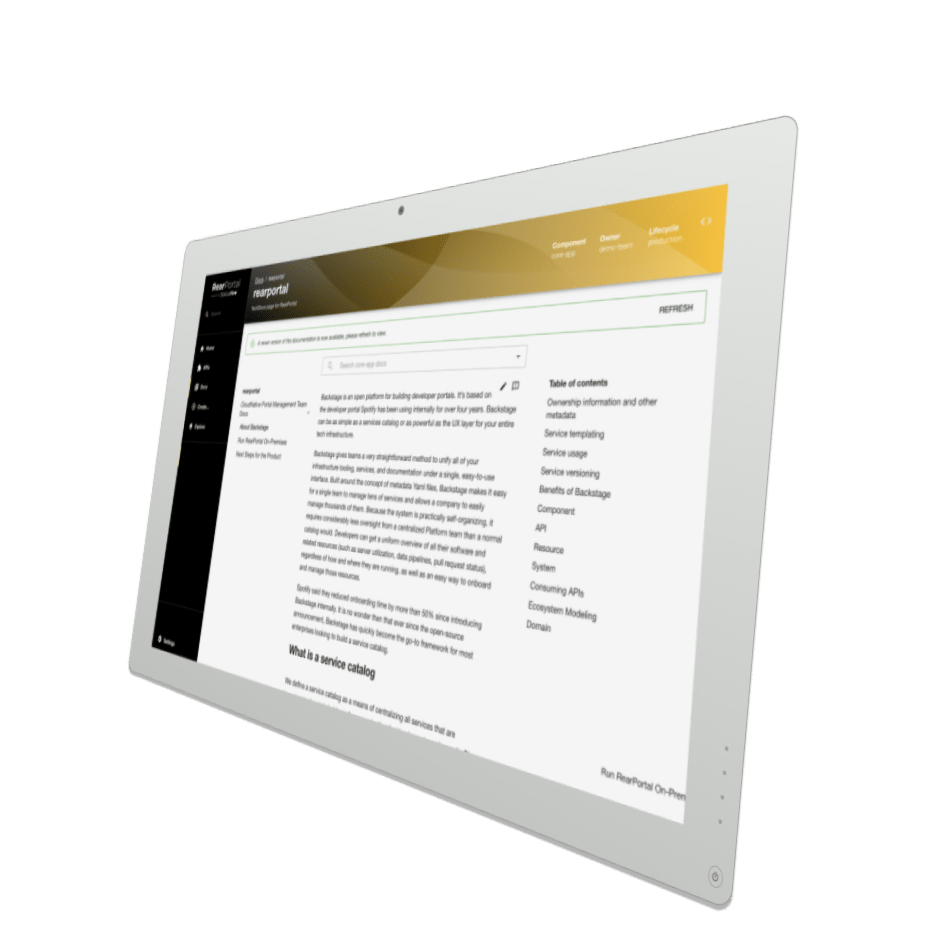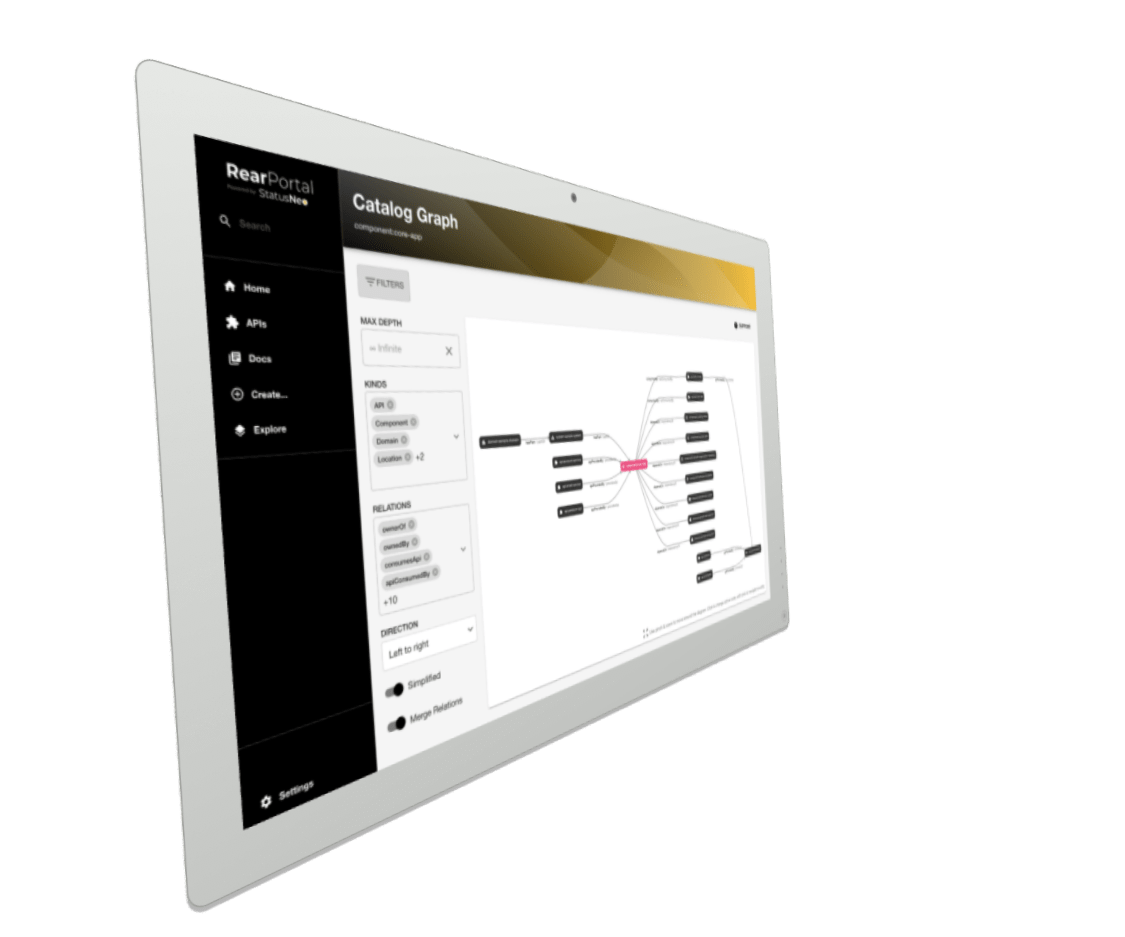 Rearportal and the open-source community can contribute to and consume these plugins.
Moreover, RearPortal is highly customisable. Our Engineers are skilled in building custom plugins to cater to the needs of our adopters.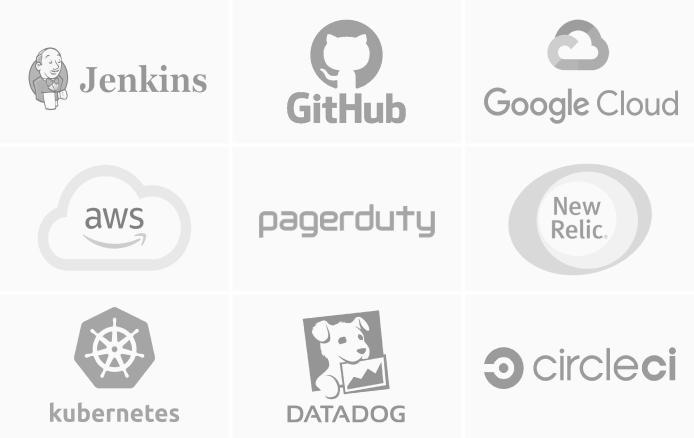 Who Is Using This Layer?
In the short lifespan, this layer has caught fire in the industry where time is indeed money and saving Engineer's
time from non-functional tasks has become vital.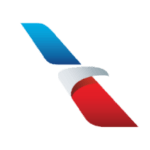 As one of the earliest adopters of Backstage, the developer experience team at American has had a firsthand look at how the community has grown. Today, they use their custom Backstage portal (known internally as "Runway") to create a one-stop shop for their developers.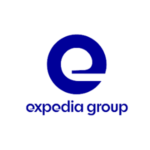 The Developer Ecosystem Experience Team at Expedia Group is using Backstage to help engineers across 13 different travel brands manage 20,000+ applications, hundreds of developer tools, and thousands of APIs, libraries, and technical docs.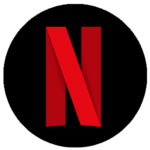 Netflix looked at a lot of different options to fill their developer portal needs. They chose Backstage because it's built for extensibility and is an open source solution supported by a strong community.