Importance Of User-Centered Design
What is User-Centered Design?
User-Centered Design is based on a philosophy that empowers an individual or team to design products, services, and experiences focusing on consumer needs and behavior rather than their demographics. It means creating products to solve your consumer's pain points and help them live better and easier lives.
An increasing number of companies are moving towards a User-centered design approach to achieve a better user experience for their products because the goal is to create impactful solutions, to avoid uninformed decisions.
"If you want to improve a piece of software all you have to do is watch people using it and see when they grimace, and then you can fix that." — David Kelley, Founder of IDEO
Impact of User-Centered Design process
UCD helps clearly define the problem. To solve a problem, you need to know the problem. And how do you clearly define the problem?
It gets started by focusing on the user, researching the target audience. The essential is to find out: what makes your user happy? What more they want from your design? What are the problems they have that they even don't know about?
We should understand the requirements from their perspective.
One of the successful examples of adapting the UCD approach is Microsoft. For the longest time, Microsoft has been a technology-driven organization but now it has shifted its strategy to a User-centered process of designing new applications.  
Studying user needs, reviewing concepts with the end-users, and optimizing designs with user involvement in an iterative process make better quality products. It is important to not just document the user but to involve them in the brainstorming meetings. Another successful example of using the UCD process is Airbnb, which used design thinking to understand the user needs and target these needs through innovative solutions.
Usually, a User-Centered design process includes these phases:
Empathize aims to research and collect information about the consumer and the current problem in the first stage. The aim here is to ask the questions, observe the user and challenge your assumptions.
Define defines the problem based on the research done, and set up the direction for your complete design process.
Ideate is the phase in which you come up with as many solutions and ideas as possible.
Prototype specifies to put your ideas into action by creating low fidelity illustrations and test them. This phase is purely to generate feedback. This is a work in progress and not an ultimate solution.
Test and Iterate workaround evaluating your designs and solutions with the users, identify flaws and gaps in the design, and improve on them along the way.
A Design-driven culture
There is a positive correlation between the UX maturity of a company and its financial success. The design-driven culture aims to engage the consumer in all the product development stages to create better and effective solutions. According to Mckinsey&Company, there is increasing importance to consumer experience as it is hard to separate the two stages of buying the product and using it. A good user experience brings a competitive advantage to a company.
For example, Walmart redesigned their user experience focusing on the user and increased visitor engagement by 200%. Another prominent example is Spotify, a product that showed people the problem with purchasing music, which they didn't even think was a problem. Spotify succeeded by empathizing with their users' struggle to pay for music and created a solution to help users get their music all in one place for a monthly fee rather than paying for each song.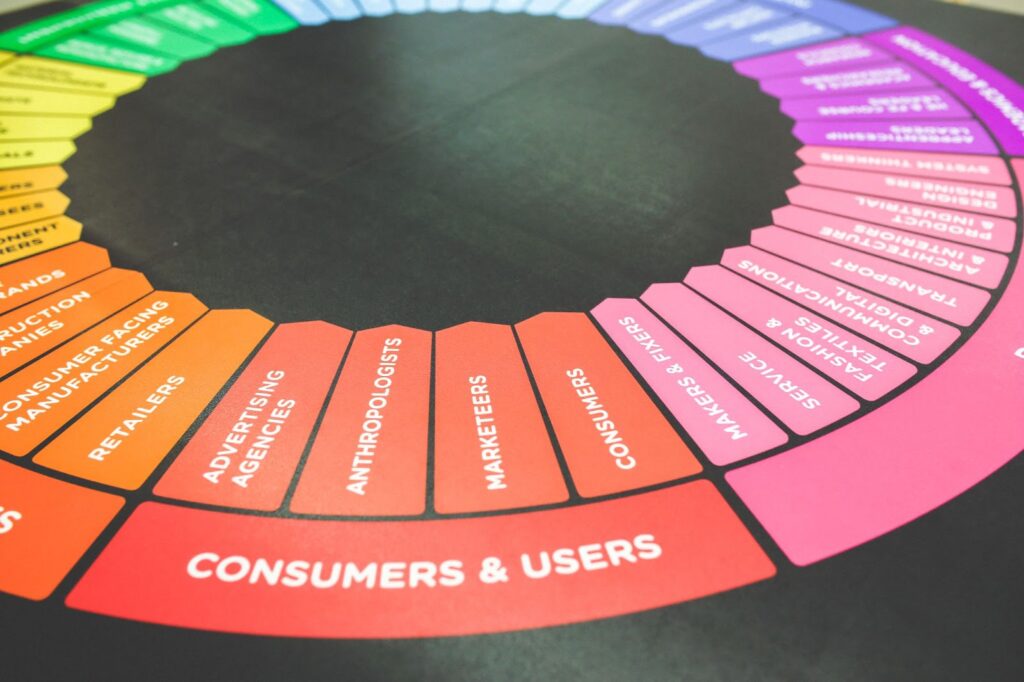 Focus on the User
Many times people confuse User research with Market research, UCD aims to understand the user, their motivations, feelings, and their environment. This sometimes involves field study and observing the user interacting with your product. Then we use all this data and insights from the users in all product development stages. When your design team brings the users into every stage of the design process, you understand what works, what doesn't, and why.
Good examples of the companies that achieved success in the market through driving consumers to love their products are IKEA and Apple.
IKEA's design manager Marcus Engman said:
"So even when I travel all over the world holding speeches and stuff, I always try to go on home visits to real people, to find out what are the real needs. And that's where we find our source of both inspirations and for new business. How could we solve everyday life in a little of a smarter way?"
The involvement of user-centered design processes in a company's culture is becoming more and more important to achieve a competitive advantage. We're seeing many success stories of companies that put users at the center of their product development process.