Business Growth Strategies – Bring the company a new experience.
Introduction:
Business:
A business is an entity that seeks to profit from a product or service. An entity that seeks to profit is a business, whether or not it succeeds in obtaining profits.
Growth:
Growth is seldom random. Rather, it occurs according to a plan that eventually determines the size and shape of the individual. Growth may be restricted to special regions of the organism, such as the layers of cells that divide and increase in size near the tip of the plant shoot.
Let's combine these two beautiful and innovative terms to understand the real and exact meaning of business growth.
Business Growth:
Business growth is a natural process of adaptation and development that occurs under favorable conditions. The growth of a business firm is similar to that of a human being who passes through the stages of infancy, childhood, adulthood and maturity (How beautifully is 'Business growth' defined). Many business firms started small and have become big through continuous growth. Some common areas of business growth include:
Product development
Sales and marketing
Customer base
Brand reputation
Employees
Now you don't need to be a billion-dollar global brand to muscle market share away from your competitors. What you need is an unstoppable business growth strategy.
Of course, with growth comes risk. So, truly successful businesses rarely rely on a single plan of action. Instead, they combine multiple growth strategies to win are as follows:
Market Development
Disruption
Product expansion
Channel expansion
Strategic partnerships
Acquisitions
Organic growth
What makes a business growth strategy effective?
Before we look at specific growth strategies, let's talk about some high-level principles regarding what makes any growth strategy effective.
First and foremost, we must need to have a clear grasp on your brand identity and DNA.
We also need to know your strengths, positioning, and differentiation.


Growth comes from a relentless focus on your core competencies.
Example: Walmart is a prime example of this. By delivering the lowest prices for customers, they've created stratospheric growth.

Second, deep audience insight is crucial for any successful business growth strategy. We must know our customers' pain points and desires and satisfy their needs better than our competitors. As a result, we will build customer loyalty.
And, most importantly, growth marketing requires nimbleness. You'll certainly need to pivot in small ways, such as changing marketing tactics to match current trends or customer behavior. But we also might need to make large scale changes to achieve growth objectives.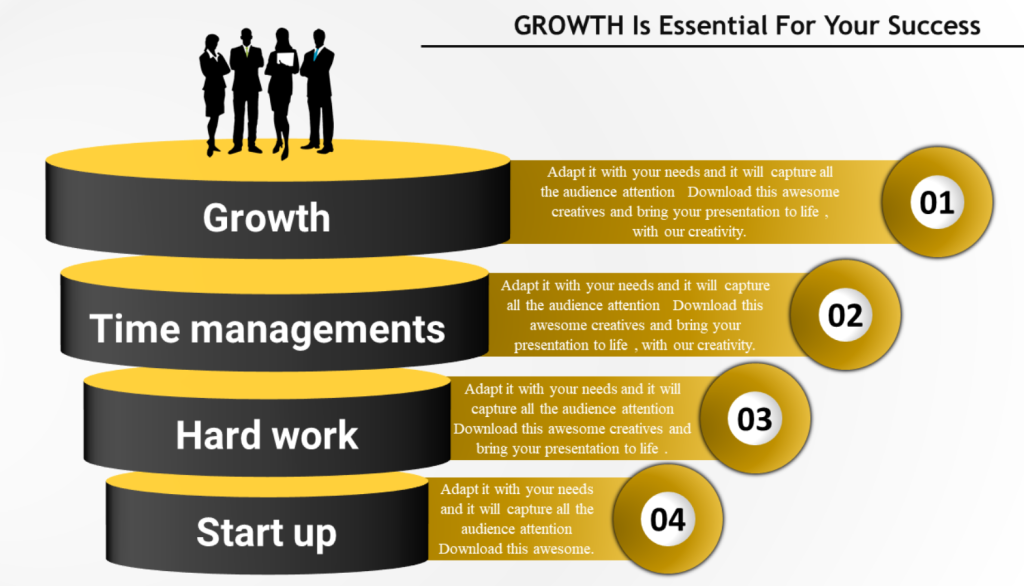 Types of business growth strategies:
Traditionally there have been four major business growth strategies. However, I expanded on the existing framework to include a few more. So, here are seven specific types of business growth strategies that you can use to fuel growth for your brand.

1. Market development (market penetration):
If you plan to enter a new market, you'll need to understand the complete competitive landscape. Think beyond direct competitors.
Who commands consumer attention in the space?
Which brands control the largest share of mind, and who controls key decision-making moments?
Market penetration strategy (or market development) is a business growth strategy in which you attempt to sell your existing products into untapped markets. This involves identifying new markets that would be a good fit for your current product line.
Market development is a common growth strategy because it allows you to move beyond your existing customers. As a result, you'll expand your share of the market. This type of segmentation may involve targeting a new industry, new demographic, new corporate department (e.g., going from HR to finance), or new geographical location.
2. Market disruption:
There are a number of ways you can potentially disrupt a market, including:
Using a completely different business model, as many DTC brands have done.
Utilizing innovations, such as when Salesforce offered a totally cloud-based CRM.
Offering significantly cheaper or better-quality products
Providing something totally new, such as Slack replacing traditional email
Think of how Dollar Shave Club disrupted the male razor market with a direct-to-consumer model. This is the great example of market disruption through which we can grow our business perfectly.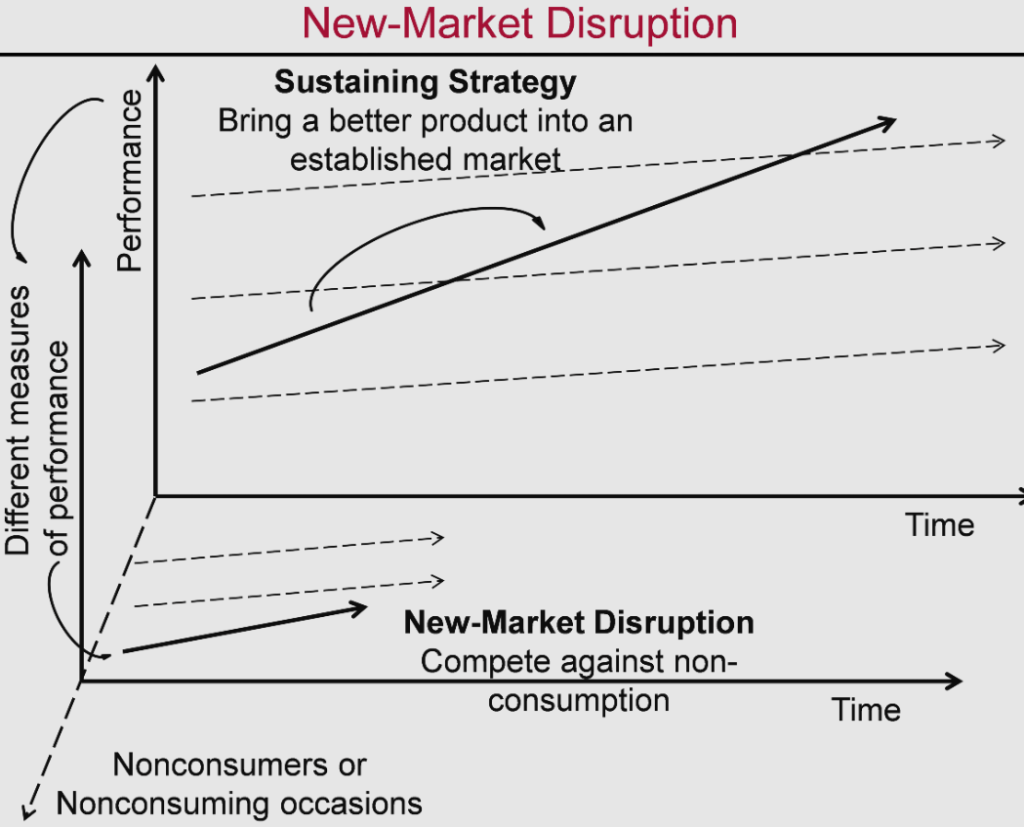 Product expansion or diversification:
Developing new products or adding new features to existing ones can be a highly effective business growth strategy. Product development opens your brand up to new audiences who weren't interested in your brand before.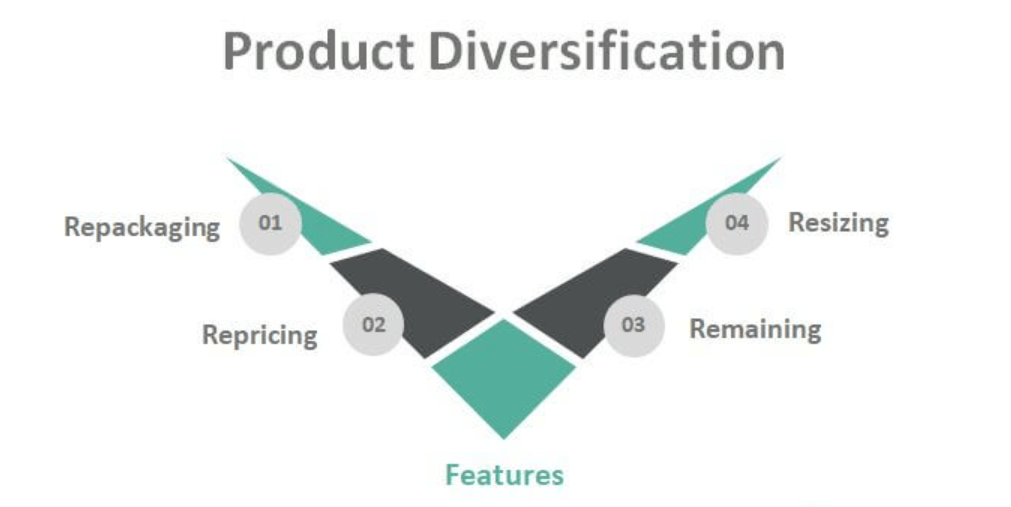 New channels:
New distribution channels rank among the top 10 business strategies for growth because they propel revenue growth without any product changes.
Sometimes, one company's identification of a new distribution channel can trigger a tsunami of change throughout the industry.
One of the recent and a very innovative example is 'Salesforce'.
They introduced the idea of cloud-based, subscription software in an industry dominated by large, expensive, complex enterprise software requiring an army of professional service reps to get it to work. Salesforce went on to grow rapidly, and today it's a $21 billion+ entity. The software industry transformed, and today is completely filled with other SaaS offerings.
Strategic partnerships:
Strategic partnerships with other brands can generate growth that otherwise wouldn't be possible. For example, if you partner with a company that offers a product or service that complements yours, you get access to their audience, and vice-versa. You also receive referrals from your strategic partner and benefit from the goodwill built up around their brand.
Acquisitions:
Perhaps the most obvious way to grow is through acquisitions. Acquisitions are usually only a viable growth strategy.
Acquisitions are considered to be vessels of corporate growth for a company as they create major growth steps by giving a wider reach in the market and bringing a new customer base for the acquirer. Through one acquisition, the acquiring company can achieve up to three to five years of organic growth in a single step.
Acquisitions have several distinct advantages:
They allow you to reduce competition by acquiring direct competitors.
They allow you to gain access to proprietary technology that would take significant time and money to develop yourself.
They give you access to the acquired company's customer base.
Organic growth:
Out of all the business growth strategies, organic growth is by far the ideal. It means you're able to spur growth without the reliance on mergers and acquisitions. As for your marketing strategy, it means you're growing without the need for advertising, where once you stop spending, you stop growing.
Conclusion:
The more we monitor and measure our growth efforts, the more we will begin to see which parts of your execution plan are producing results and which aren't. If something is working particularly well, double down on it. If a particular tactic isn't effective, try to make corrective adjustments.