Client Servicing – The key to success
Introduction:
In today's world, what makes one company stand out & taller than other companies?

Well, answers can be many like good and timely services, efficient working of the team, changing the work strategies according to the current trends, regular follow-ups with the clients, quick reply to client's queries, proper understanding between the client and the project managers, etc. and the term which includes all these functions and take care of all these aspects can be defined as "Client Servicing".
The main aim of the client servicing guy is to make sure if the client is happy with the services and if something is lacking, then make quick action to rectify it. So, one can say that in this profession one should have Hawk's eye to sense the problem before it occurs. But easier said than done.
I am not saying that someone can be perfect in client servicing, Perfection is not attainable but if we chase perfection, we can catch excellence.
The next question which comes into mind is then how to attain this excellence in client servicing. Well, every service has some basic elements which should be present and client servicing is not an exception.
let's talk from today's point of view, I am sharing my suggestions!
Excellence:
Let's take an example, we have one development project from one client, and we deliver it according to what he or she expected from us… so, can we say that we achieved excellence? Answer is 'no', we can say, we just did your job which was expected. Many companies are there nowadays to deliver the same, but the excellence will be when we will differentiate ourselves from others by blending in new ideas and surprising clients delightfully of course. Only this can differentiate a company from others and give the extra edge. So, in client servicing too we should always come up with new ideas for our clients and fill them with enthusiasm by showcasing our services in a better way.
Client Relationship:
Another big factor in client servicing is maintaining warm relationships with your clients. All companies with client servicing focus on this but the successful ones are those who go beyond the formal talks and show their concern with the clients' problems and try to provide them a solution and moral support, with this behavior clients look at you not as one business company but like a good friend & partner who is always there for them and one should maintain relationship with the client as a good friend and not only like guy from the business company.
Ideally it is an obligatory mechanism to make sure that every interaction with the customer is positive, the service or product delivered is exemplary and there is a follow up for reference & amp; repeat business. Client servicing is all about understanding the business needs & amp; desires of the clients, client's work culture & amp; then providing them with solutions in a proactive manner.

Let's have an insight on a model that actually creates and develops a trust building relationship between the clients and the organization: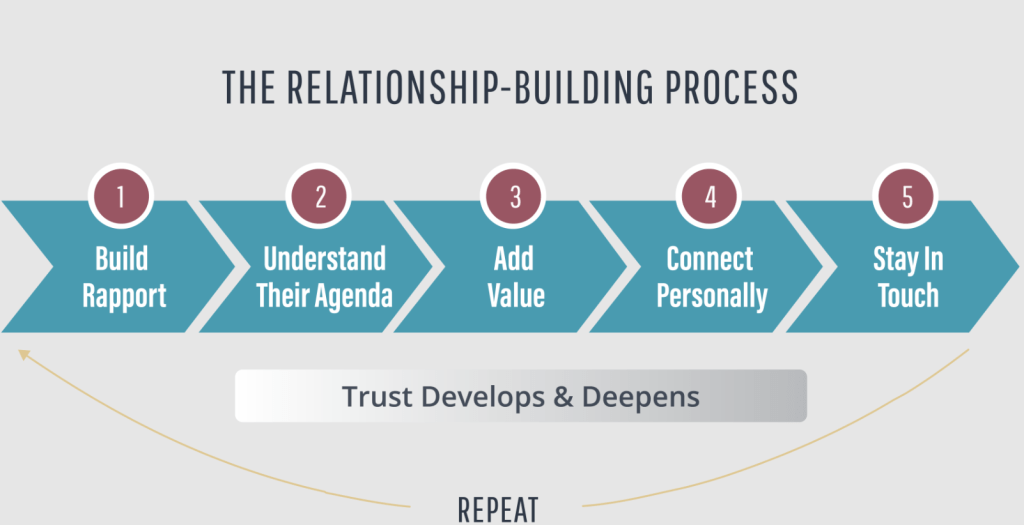 Note:

The success of a company is just not the measure of its financial profit or the revenue it is generating but is also the extent of credible image it has from its customers. Customer servicing or what we call it as client servicing is just not restricted to deliver a or  to a customer but it extends far beyond that. Essentially it is a gradual process of creating & amp; maintaining a healthy work rapport between the client & amp; the company. Client retention (client repetition) is the mark of client servicing offered by the company.
Six Keys to Customer Success:
As per my research and study, a question has raised into my mind like how much more value is generated over a customer's lifetime than in the year when the customer is acquired?
Note:
According to a recent BCG study of leading software as a service (SaaS) company. No wonder CEOs believe that developing long-term customer relationships is critical for success. It's far more profitable to retain and expand an existing customer relationship than to develop a new one. Many companies, therefore, are trying to shift from the transactional process of making one-time sales of products and services to processes—such as selling subscriptions and memberships—that help build relationships.
Let's examine the CS function by drawing on the lessons we have learned from our work in the software industry.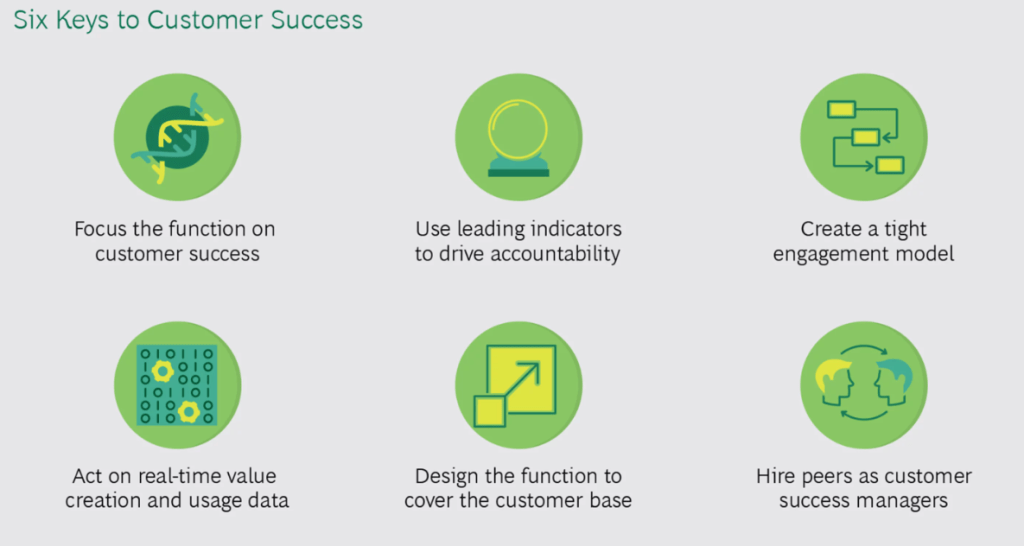 The special elements involved in building relationships have led companies to rethink how they manage customers, as they shift from one-time transactions to a lifetime process. The new customer engagement model, called land and expand, consists of four main actions:
Landing the customer, which relates to the process of acquiring customers.
Adopting the product, which is about ensuring that the customer uses the product.
Renewing the subscription, which relates to keeping the customer after the initial subscription expires.
Expanding the relationship, which is about growing the seller's footprint by increasing the customer's product usage or by selling the customer new offerings.
Conclusion:
Client servicing is a relatively new business discipline, but one that shows a lot of promise already. Its purpose is to streamline interactions between businesses and clients through a variety of tactics, some of which i have outlined above.
And once you get the hang of it, client servicing is guaranteed to help our business grow.