Starting a new chapter of life in UAE? We have got you covered!
New life
You're starting a new and exciting part of your life if you've just moved to the United Arab Emirates (UAE). It's a good place to work in the UAE. One of the safest places for young people and their families to live and work in peace is believed to be this nation. Approximately 82% of UAE citizens say they have an optimistic outlook on life. As a newcomer, there are important things you should know about settling in, like how to get an Emirates ID, the weather, and what housing alternatives are available in the UAE. We are going to walk you through all these important things in this blog!
The UAE
The UAE government's cool "no-tax" rule is like a magnet for folks who are dreaming of a strong financial future. It's like a money-saving jackpot – you get to keep all your hard-earned cash. And hey, UAE doesn't just stop there! They've got those fat paychecks and tons of sweet financial perks, making it a seriously awesome place to clock in. And guess what? All these good vibes are cooking up around 270,000 shiny new jobs in the UAE by the time 2021 rolls in.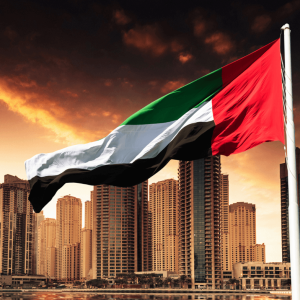 Abu Dhabi? Oh boy, it's a true cultural melting pot! Just 9% of the gang here were born in the country, so you can bet it's a wild mix of folks from all over. This mix 'n' match culture shines through in the mouth-watering grub, crazy cool festivals, different belief systems, and all sorts of traditions that paint the city in the most colorful hues. If you're an expat in Abu Dhabi, get ready to pick up new languages, discover fresh ways of doing things, and turbocharge your career by rubbing shoulders with people from every corner of the globe.
The UAE knows how to keep things enticing with its sweet deal on working hours and top-notch quality. Folks living the dream in Abu Dhabi get to rock the job for a max of eight hours a day or 48 hours a week, all thanks to the UAE Labour Law keeping things in check. And guess what? During Ramadan, those hours shrink by 2, giving you a bit more time to catch those vibes. Plus, when it's time to kick back, you're looking at anywhere from 22 to 30 days of annual leave per year. Now that's what I call work-life balance done right!
Weather
Now, let's talk about the weather – Get ready for some serious sunshine because the sun loves to shine here. But don't worry, there are plenty of ways to stay cool and comfortable. Dress light, stay hydrated, and embrace the joy of indoor AC. Keep an eye on weather updates, as occasional rain showers can surprise you during the cooler months. Oh, and don't forget the sunscreen – it's your new best friend!
The Emirates ID
Now let's talk about that stylish little card called the Emirates ID. It's not just your average ID; it's like your magic pass to everything here! You'll need it for all sorts of stuff, from government services to setting up a bank account and even signing up for your mobile plan. So, before you do anything else, make sure to get your hands on this essential piece of identification.
Now, getting your Emirates ID is pretty easy. You'll need to head to one of the registration centers, but don't worry, there are plenty of them around. Just bring along the necessary documents, and the friendly folks there will guide you through the process. Here are the three possibilities you could lie under:
If you already have a job set up, your company will send you the necessary paperwork to fill out, along with instructions for a medical exam. The ID card will then be delivered within roughly five business days.
If you entered the country on jobseekers' visa and found work, you will need to apply again.
Paying a professional to help you through the process of getting your residence visa and Emirates ID may be worthwhile in more challenging situations, such as if you want to freelance or work for yourself.
And There you have it! You'll have your Emirates ID and will be ready to rock and roll!
Bank accounts
Setting up a bank account in the UAE is an upfront process. The country is home to reputable local and international banks that offer a variety of services. As a migrant, you'll need to provide your passport, residence visa, Emirates ID, and proof of address to open an account.
Before you choose the bank to open an account with, use a financial comparison site to check the eligibility criteria, interest rates, and fees for bank accounts, loans, and credit cards.
Maximum banks have user-friendly mobile apps that allow you to manage your finances, pay bills, and make transfers conveniently. Some popular banks in the UAE include Emirates NBD, ADCB, and Dubai Islamic Bank.
As a new emigrant in the UAE, opening a current account will involve you having a residence visa and an Emirates ID. Without them, you can only open a basic savings account with specific banks.
Stay Connected with a Local SIM Card
Stay in touch with family and friends while in the UAE by getting a local SIM card. Major telecom providers like "Etisalat" and "du" offer prepaid and post-paid plans with numerous data and call packages to suit your communication needs. Upon arrival, you can purchase SIM cards from their outlets, cabins at shopping malls, or even at the airport. Having a local number will enable you to use ride-hailing apps, access internet services, and stay in touch with the vibrant community around you!
Dream home
Searching for a home in the UAE can be a thrilling yet overwhelming experience. Whether you prefer the busy city life of Dubai or the tranquil coastal vibes of Abu Dhabi, you'll find a diverse range of housing options to suit your needs. To start your house hunt, consider using online platforms like "Property Finder" or "Bayut" to explore available properties, filter by your preferences, and connect with real estate agents. Abu Dhabi has many options for middle-income earners, as does Dubai. You may want to look at the Northern Emirates for cheaper rents but a longer commute. Before finalizing your choice, take a look at the neighborhood's amenities, proximity to your workplace, transportation options, and any other of your preferences.
Conclusion
Starting a new chapter always comes with a thrill, excitement, and a little bit of fear. Your journey in the UAE is about to unfold, and you have all the resources and information you need to make it an awesome experience! We have given you all the essential information to get settled. With your Emirates ID, finding a home, dealing with the weather, banking, getting a local SIM card, and exploring work opportunities all will be a breeze. Embrace this new part of your life and enjoy it to the fullest. The UAE's warm hospitality, diverse culture, and endless opportunities are waiting for you!