Application Creation: Developer Version (Android v/s iOS And Free v/s Paid)
To understand developer version of create application, it's very important to think about platform if target is only one platform (iOS/Android). And type (free/paid).
When building apps for Apple and Android app stores. Deciding between "free or paid" apps is one of the toughest decisions for app developers. How can I earn money in the app? Of the millions of apps out there, being discovered by consumers is hard enough. It's not necessary that free app can't generate revenue more than paid app. If you have just a few hundred users, you're not making any significant amount of money. And if you want to depend on ad money for your livelihood, you better have an app that millions of users are actively using.
People want free and ad-supported apps for tablets and smartphones, but many developers still don't know how to solve the free problem. Deciding when to pay for your app and when to test the support model is one of the toughest decisions a developer has to make.
Even Its not about platform and type , data plays very important role in this. It's not east to engage user in app "data is the new oil", keep in mind target audience also.
Few common question to explore before move forward:
1. Is my app engaging enough for people to use it often?
2. How willing are people to pay an up-front fee for my app?
3. How do competitors in my space monetize their apps, and how successful are their strategies?
It's a choice among four major options:
1. selling your app in the app store
2. offering a free, subscription-supported app
3. offering a free app, with in-app purchases
4. offering a free, ad-supported app
But the choice really boils down to two strategies: getting paid by users or getting paid by advertisers.
To choose any one platform, is more difficult to decide. In comparision of android, iOS developer account is expensive. Lets compare: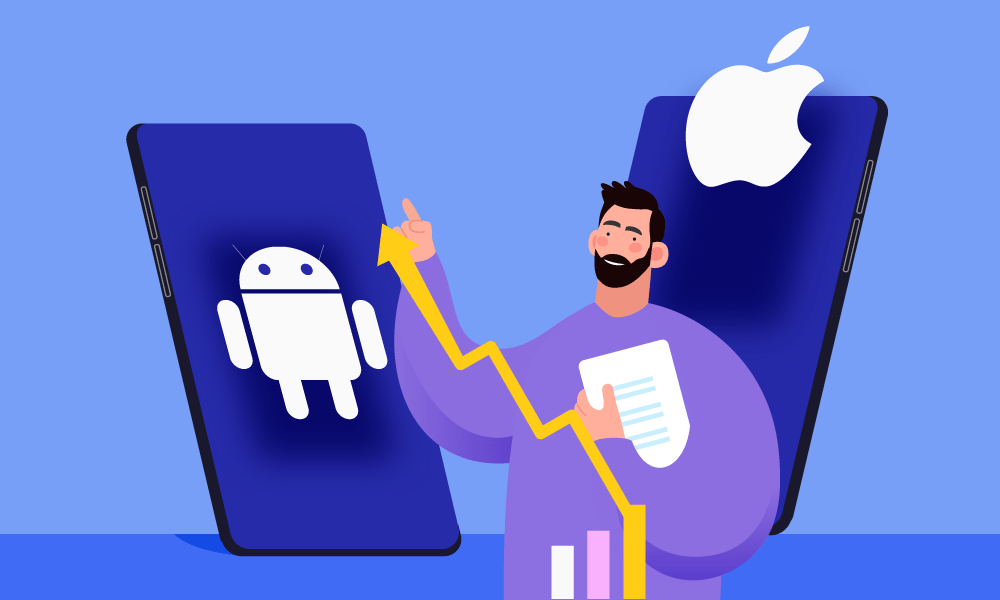 Comparison between IOS and Android APP:
| | |
| --- | --- |
| iOS | Android |
| Lengthy app submission process | The submission process is simple. |
| High cost for submission $99/year. | Costs $25 to submit an app. |
| Valuable feedback from the App review team. | Less guidance when an app is rejected, no detailed feedback |
| Getting approval can take a long time. | App approval time is 3-4 days. |
| High competition | The platform is highly fragmented |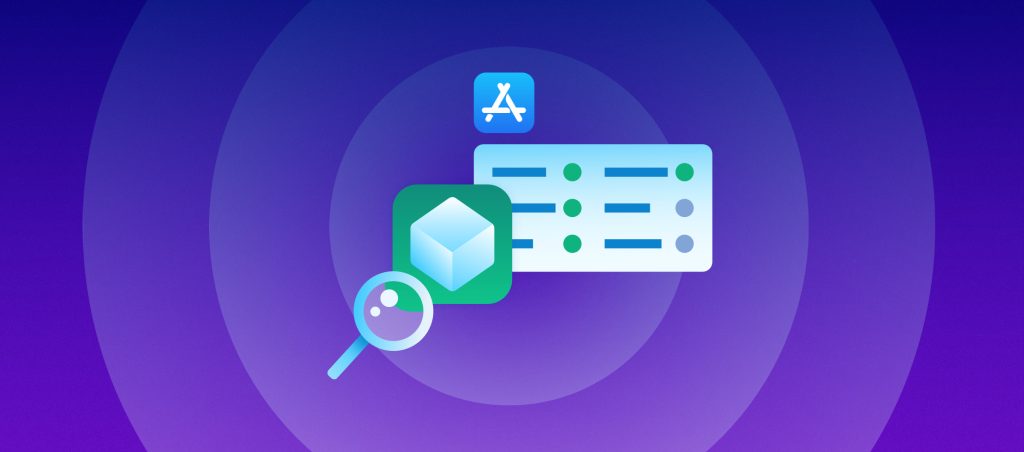 Approval Process:  
| | |
| --- | --- |
| iOS | Android |
| The approval process can be long and drawn out. | Easy approval process. |
| App approval process is strict, must be aware of the rules and ensure apps are error-free. | Developers are free to experiment and be more creative. |
| Apps are high quality therefore standout | Less high-quality apps can head out to users. |
| Review team gives good and hard-hitting, feedback. | With so many apps let in, it can be hard to stand out. |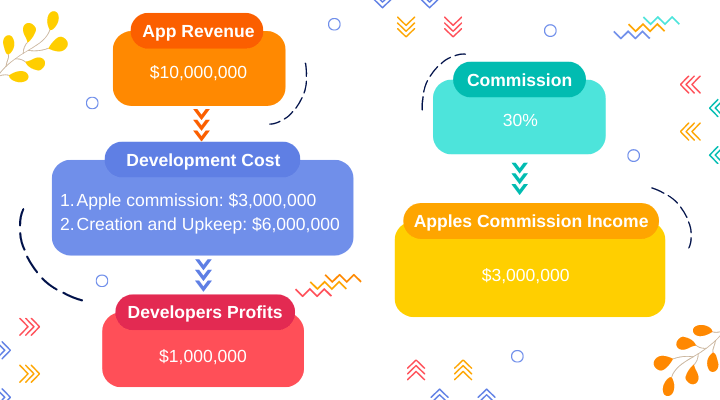 Costs:
| | | |
| --- | --- | --- |
| Title | iOS | Android |
| App Upload Fee (Developer Account) | $99 annual fee for the Apple Developer Program $299 annual fee for the enterprise version | One-time $25 registration fee for a developer account |
| In-app Purchase | 30% for apps and in-app products 15% for subscriptions after 12 months | 30% for apps and in-app products 15% for subscriptions after 12 months |
Apple App Store 
Publish your app on the Apple App Store by following these steps:
1. Submit App Information
2. Create a Bundle Identifier
3. App Store Production Certificate
4. Create a Production Provisioning Profile
5. Create App Store Listing
6. Make the release build
7. Fill in Version Information
8. Submit Version for Review
9. Release the app
Pre collect advance information such as app name and logo, detailed information, classified ads, support, company and privacy URLs, FAQs such as measurement, verification code and the demo code.
Google Play Store
 The Google Play Store also has rules and regulations that must be followed to avoid app rejection. Let's find out how to publish an app on the Google Play Store:
1. Create a Developer Account
2. Create Payments Center Profile
3. Create an App
4. Prepare Store Listing such as graphic assets, languages and translations, product details, categorisation, contact details, privacy policy, and others requirement
5. Upload APK(Android Package Kit) to an App release
6. Provide content rating
7. Set up Pricing and Distribution
8. Rollout Release to Publish Your App
Conclusion
Which is better: Play Store or App Store? This is actually a constant conflict between the two giants in the app development industry. Various applications can be found in the Google Play Store and Apple's App Store, both of which are growing. Also, app store provides revenue opportunities and great resources for developers, as well as convenience for Android and iOS users. Both these app stores have a lot of good things and some bad things that can be improved. Comparing the Apple App Store vs Google Play Store competition, we can quickly conclude that this is a tie.
Between Free App or Paid App: To decide what to choose, need to carefully analyze all pros and cons of each group and, based on their conclusions, go for that better suits purposes.